Plays host to people at Bhagwat Dham Dharmarth Varishth Nagrik Awas by serving buffet lunch and sharing good time.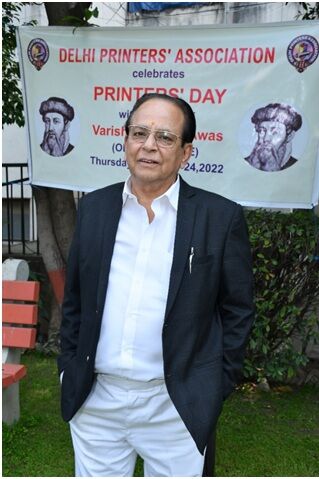 Delhi Printers' Association (DPA) celebrated its Golden Jubilee in the year 2004 since when it has been observing Printers' Day on 24th February every year. Printers' Day is being celebrated on this day since the year 2003 on the call of AIFMP (All India Federation of Master Printers). This year too DPA celebrated the February 24 by organising various philanthropic activities for the needy people of the society. Earlier too the association has been organizing such events like Free General Health Care like organizing medical check-up camps in association with reputed hospitals and specialist doctors. Hundreds of needy patients attended the camps and got tested, received medicines, spectacles and even benefited through cataract operations that were done there. DPA has also celebrated the day at some occasions by serving meals to orphanages and old age homes.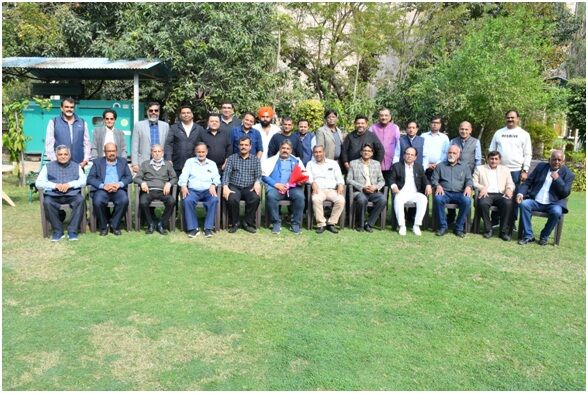 The Printers' Day this year was celebrated by DPA by serving lunch to the inmates and staff of a well-known old age home known as Bhagwat Dham Dharmarth Varishth Nagrik Awas in Mayur Vihar, Delhi. DPA's Jt. Secretary Mr. Puneet Talwar also distributed Pulse Oximeter devices to the inmates.
The President of Noida Offset Printers Association and Vice President (North) of AIFMP Mr. Tarun Aneja was the Chief Guest. DPA's Office Bearers, Executive Committee members and former Presidents graced the event with their presence. DPA President Mr. Sunil Jain felicitated Mr. Tarun Aneja by presenting him a shawl.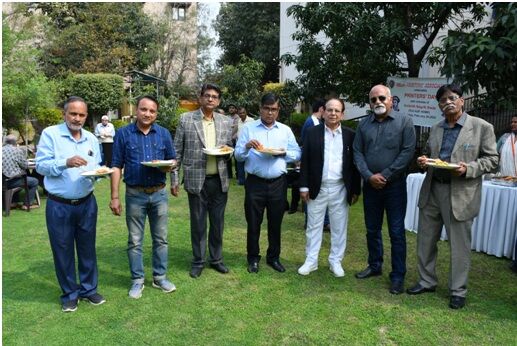 At the lunch that followed, the inmates freely interacted with the people from the association and keenly learnt about the affairs and activities of the association. They, many of them in their 80s and 90s, cheerfully mingled with the hosts and fully enjoyed their day. With happiness written large on their faces, they introduced themselves as variously as retired businessmen and senior government officials getting regular pensions.