The company showcases high quality plate making equipment at their exhibition stall.
H.L. Printech Solutions, part of the H.L. Group of companies headquartered in Kanpur, manufactures and supplies thermal and UV CtP printing plates in India. H.L. Group, instituted in the year 1950 is a professionally managed family business house. The business conglomerate has successfully marked its presence in the sectors of Food Processing, Tobacco and 3D Printing.
Made in India to match the global standards, the company's products are quickly gaining acceptance and acclaim across the country. Fully automated with state-of-the-art machinery, H.L. Printech's production unit is based in the MIDC Taloja Industrial Area, Navi Mumbai. "Employing the advanced technology with strict quality checks across supply chain, we strive to achieve a consistent grade of quality in offset printing plates," says Adeeb Siddiqui.
H.L. Printech Solutions displayed their latest range of products at the recent Printpack India exhibition at Noida.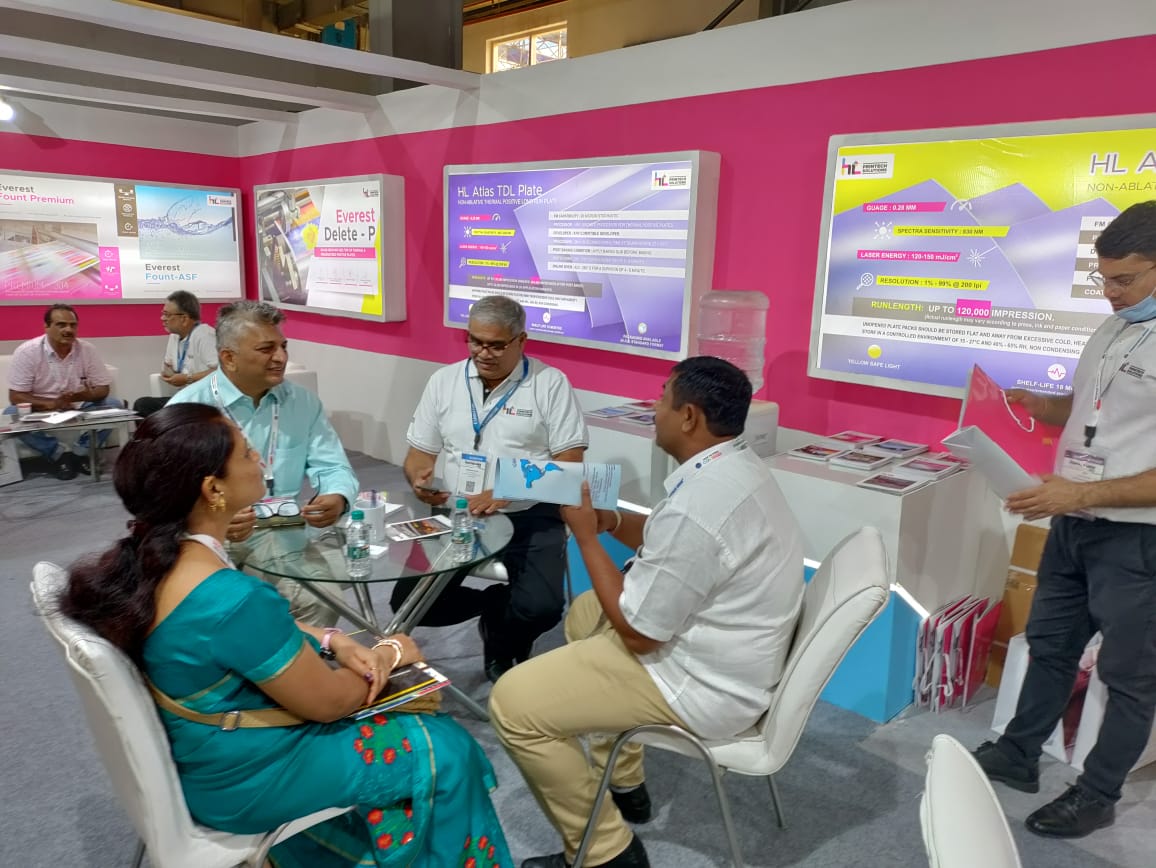 "It was indeed a pleasure to be back at the show of this size, everyone seemed to be happy – meeting people in reality rather than virtually , experience was great, visitors were keen," says Adeeb.
HL Printech Solutions has not only opted for the high-quality plate-making equipment, it has also paid due attention to the fact that its manufacturing process is least damaging to the environment. The production unit setup in Taloja imbibes a modern well-designed effluent treatment plant for treating chemicals and acid containing water. With the water treatment plant in place, water is recycled for re-use in manufacturing and a strict zero waste practice is followed across the supply chain.
Moving forward in its vision to become the one-stop shop for print supplies, the company is now working towards the diversification of its product line. After stabilizing the plate production, H.L. Printech is closely looking at other printing consumables, notably pressroom chemicals and printing blankets. The company envisages amplifying the production capacity and augmenting its product line in the near future.
Adeeb Siddiqui was quite impressed with the visitor turnout at the Printpack as well as their show stall. "Footfall on the first four days of the show was amazing. Lot of people from tier 3, 4 and 5 cities had made a huge presence at the show," he shares.
H.L. Printech had displayed their focused printing plate products at a 48 sqmtrs stall. The stall had exhibits along with replicas of exhibits for customers to feel and carry home. They not only received firm orders for their displayed products but also generated lot of interest from new customers; most of them serious enquiries to create strong pipleline for new business. The PPI leads would enable a strong follow up business for coming one quarter or so, according to Adeeb. They received a registered lead size of about 350 customers though the visitor count at their stall was in thousands. "We met all our plans for PPI. It was a great show," states Adeeb.
Commenting on the industry's revival post Covid, Adeeb says, "The outlook post PPI is positive – people are keen to discuss new opportunities – we clearly see a revival of our industry in years to come."
"We are very optimistic about the growth of our business as well as industry per se. We expect to see a healthy and profitable double digit growth," he adds.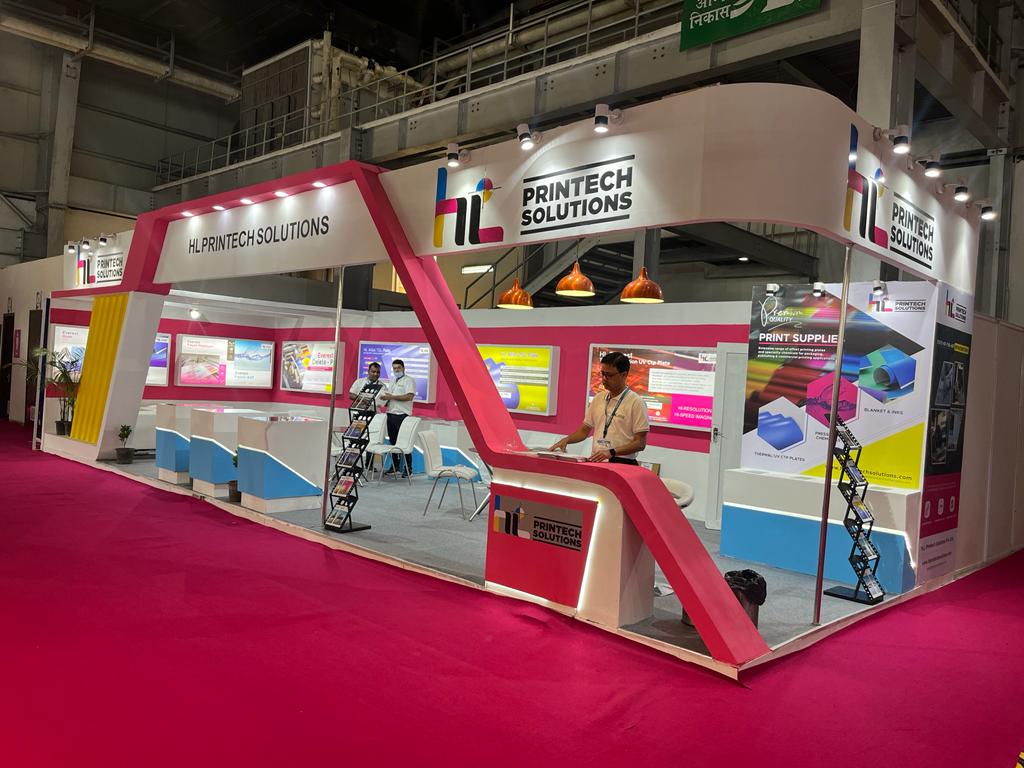 "The Greater Noida venue is one of the best exhibition spots in the country with infrastructure and other facilities too being among the best. There is one downside however – the accessibility from Delhi, airport and train terminus. One tends to waste half a day on commuting on the day of arrival and departure thus reducing productive time," observes Adeeb.
"Nevertheless, visitor turnout as well as quality was great. We had decent leads from overseas visitors that we are keenly following. Though climate was hot but inside the show the climate was pleasant and temperatures were well maintained," appreciates Adeeb.
He considers Digital Print and Print Finishing as the 'technology of the show' and asserts that both are emerging as well as evolving in the present times.