Team of Chennai based SGO Premedia visited Orianna Decorpack facility in Gujarat as a part of their Industrial Training Programme scheduled from 19th -20th March 2021.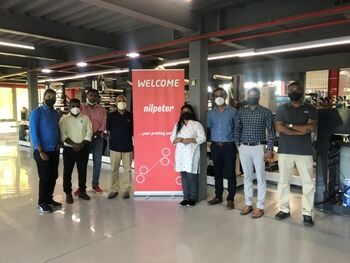 Orianna Decorpack is a leading name in Labels, Print and Packaging Industry. A first of its kind of attempt in the industry, by facilitating Industry Visits, SGO aims at providing opportunities to its employees to strengthen their calibre and knowledge about real print output with variant substrates and variant print process to provide impeccable service to its customers.
Established on 10th January 2021, SGO had a grand induction ceremony for its team on 6th March 2021 at ITC Grand Chola where it inducted its 5 Gems. Employees Comfort and Employees Growth is a priority at SGO. To empower its team with latest industry insights and to render more smiles to its clients, SGO has initiated Industry Visits for its team to provide them opportunities to gain practical exposure, experiences and training about various printing process. Since induction, SGO Team's first visit was at Nilpeter Chennai – from 10th March & 11th March 2021 to gain insights about latest trends in Flexo printing.
Visit at Orianna Decorpack Pvt Ltd was a good opportunity to gain exposure of 10 colour Rotogravure printing machine and 10 colours European narrow web Flexo machine and enhance skills in labels, shrink sleeves, heat transfer labels.
Team Members who visited Orianna Decorpack – Vadodara, Gujarat: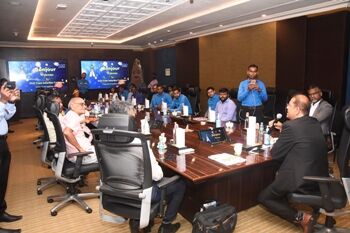 Ms Ramalakshmi Nizam (Director, Operations); Narayanan (Profile Specialist); Jagan (3D, Studio Lead); Raju, Simon, Ramkumar, Ajesh, Dinesh & Ambrose (Team Lead); and Richard & Anand (Trainee) – All from SGO.
Premedia plays a pivotal role in delivering perfection in final output of print and packaging. SGO is not only a dream space for perfect packaging premedia and prepress services for the industry but also a dream space to work for its staff, where they get enormous opportunities to explore latest industry trends, enhance industry insights and enrich their competency towards customer's delight. Ample growth in print and packaging industry in India along with voice for Local has opened a plethora of growth opportunities in premedia sector in India. So far there are plenty of Global premedia houses along with their branches operating in the industry. Brand owners, converters and other stake holders in India are either dependent upon them or have to outsource them which makes the process lengthier as well as time consuming.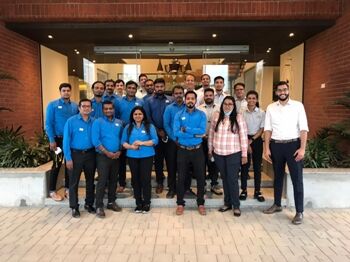 SGO premedia is a YesGo initiative to provide 360-degree solutions for packaging and printing needs along with local and cost effective premedia services. Equipped with inhouse solutions – skilled manpower, high-end infrastructure like Esko, end-to-end workflow automation – it delivers cost-effective operations for premedia needs at customers' doorsteps. SGO not only strives to reduce outsourcing dependency of businesses but is also a 'make in India' initiative to meet the growing industry needs. SGO also operates from global locations at US, UK and Australia.
The guests at the SGO Team Introduction on March 6th 2021 included:
Mr. Yogesh Shahani – MD Orianna Decorpack (Chief Guest); Mr. Jai Prakash – MD Veepee Art Studio (Guest of Honor); Mr. Fredrick John – Sales Manager ESKO; Mr. Balaraman – Principal (Rtd) IPT; and Mr. Ashokan – Lecturer (Rtd) IPT & DOTE.